The processing technology of marigold complete set of equipment is:marigold flower picking--fermentation--granulation--butane subcritical low temperature extraction--marigold lutein ointment.We can customize 10-100 tons/day complete set of equipment production line according to customer requirements.The yield of pigment(color price)is more than 97%,the content of trans-lutein is more than 70%,and the residue is less than 0.5%.Choose subcritical low temperature extraction equipment to extract marigold lutein ointment,please identify the"subcritical"trademark.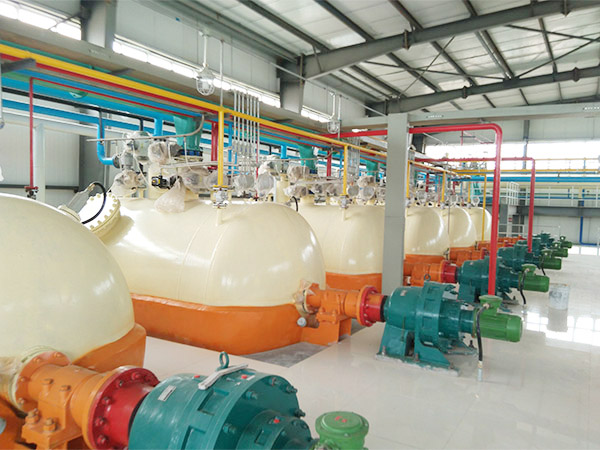 Main economic and technical indicators
  1.Residue solution in meal:≤700ppm(+qualified in detonating test)
  2.Water content in meal:≤10%
  3.Lutein residue in meal:≤0.5%
  4.Overall yield of lutein:≥97%
  5.Ointment residual solution:≤500ppm
  Economic indicators
  1.Power consumption:Power consumption per ton of material≤130kWh(including outdoor circulating water system and solvent storage system)
  2.Steam consumption:steam consumption per ton≤160Kg
  3.Dissolution consumption:ton of material dissolution consumption≤8Kg(butane)
  4.Water consumption:the circulating quantity of cooling water is 50M3/h,and the supplementary water is 0.1-0.15m3 per hour
  Common process conditions
  1.Circulating cooling water:
  1.1 Temperature:28℃for feed water,33℃for backwater
  1.2 Water pressure:0.3Mpa
  1.3 Hardness:≤10 German degrees
  1.4 No corrosion,no suspended impurities.PH6.5-8.5,in line with the hygiene requirements of the food industry.
  2.Saturated steam:
  (Hot water heater can also be used)Pressure:≥0.4Mpa
  3.Compressed air
  3.1 Temperature:≤40℃
  3.2 Pressure:≥0.6Mpa
  3.3 Large oil content:0.1mg/m3
  4.The solvent:
  Butane,density(20℃)0.579×103kg/m3,boiling point-0.5℃
  At 50℃,the saturated vapor pressure Mpa is≤1.0
  99%still temperature≤5℃
  Sulfur content%0.05 or less
  Lead(denoted by Pb)μg/kg 10
  Arsenic(As)μg/kg 3
  Welcome to buy sub-critical marigold complete sets of equipment,our company to provide customers with trust projects,please identify the"sub-critical"trademark.