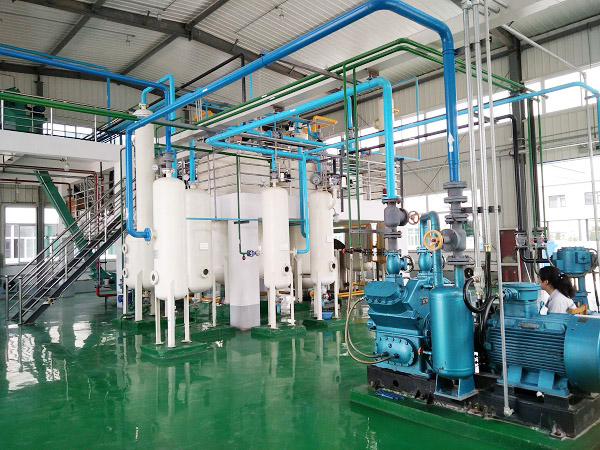 pumpkin seed oil equipment
浏览次数:2153次
所属分类:Subcritical
发布日期:2021-01-12 14:56:49
  Pumpkin seeds also known as pumpkin seeds,white melon seeds,golden melon seeds,etc.Pumpkin seeds are rich in nutrients,containing about 50%fat and 30%~40%protein.After degreasing,the protein content of pumpkin seeds can reach more than 60%,and the amino acid composition of protein is rich,which is a good source of plant protein.
  Our company specializes in providing a complete set of production line equipment for deep processing of pumpkin seeds.Because it is subcritical low temperature extraction,we can produce high quality pumpkin seed oil and pumpkin seed protein.
  The production line includes three main production workshops:raw material pretreatment workshop,low temperature extraction workshop,oil refining workshop.
  Pumpkin seed oil equipment price negotiable.