The oil content of peony seed is 20%~28%.The extraction methods are traditional pressing method and subcritical low temperature extraction method.
  The oil yield of the pressing method is low,the content of impurities is high,and the high temperature is formed in the extrusion process,which destroys the unsaturated fatty acids and trace active substances with medicinal value in the oil.The low-temperature extraction of the subcritical peony seed oil equipment uses butane solvent,room temperature and 0.4MPa pressure to extract the peony seed oil,and the technological process is as follows:
  Peony seed→impurity removal→hulling→tempering→rolling→low temperature subcritical extraction→peony seed crude oil→refining→peony seed essential oil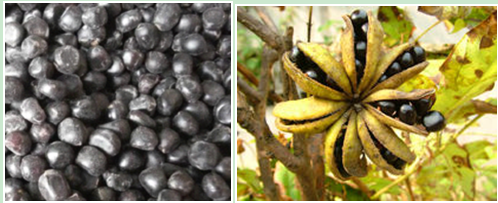 The peony seed The peony pod
  In order to make up for the serious shortage of edible oil resources in China,with the unremitting efforts of Li Yucai,former vice minister of the Ministry of Forestry,oil peony has been popularized in a large area all over the country.The output of peony seeds has increased rapidly,and the price has decreased accordingly.Peony seed oil has gradually entered the homes of ordinary consumers.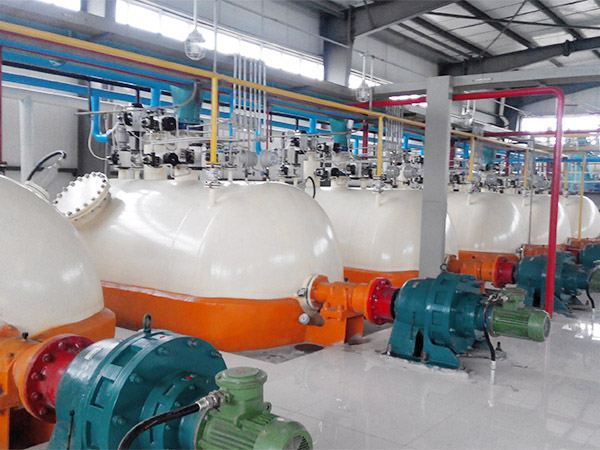 Subcritical extraction technology has been applied to the production of peony seed oil since 2012.At present,nearly 20 batches of seeds are processed in the sub-critical production demonstration line of Henan Kuanhua Biotechnology Co.,Ltd.,and a number of dedicated sub-critical extraction production lines of peony seeds have been built in Anhui,Shanxi and other regions.
  Luoyang Peony Jiatianxia is the research team of Liu Pu of Henan University of Science and Technology in Luoyang City,Henan Province,which has been engaged in the research of peony seed products for a long time.It has deeply developed a series of products such as peony seed oil,oligopolysteragalus,monoterpene glycosides and proteins,with 26 authorized patents.