Low temperature extraction equipment with higher extraction efficiency,fast speed,stable oil quality,favored by many users.Henan subcritical biotechnology low temperature extraction process refers to the solvent extraction in the temperature range above its boiling point but below the critical point,under a certain pressure in a liquefied state,we define as the solvent subcritical state.Low temperature subcritical extraction process is to use medium with boiling point below 0℃as solvent for extraction of biological components.Propane,butane,dimethyl ether and tetrafluoroethane are subcritical extraction solvents that are often used.
However,if users want to achieve better extraction effect through operation of low-temperature extraction equipment,in addition to ensuring that the quality of low-temperature extraction equipment is qualified,at the same time,they also need to master the method of correct operation of low-temperature extraction equipment and grasp the factors affecting low-temperature extraction.Let's know the factors that affect the effect of low temperature extraction.
Low temperature extraction technology has relatively loose requirements on extraction pressure,and the actual extraction effect is more affected by ambient temperature than extraction pressure.In addition,the change of ambient temperature is also an important factor affecting low-temperature extraction technology,and the fine tuning of ambient temperature can affect the solubility of compounds.Therefore,different extraction temperature ranges should be selected for different compounds,and even antioxidant should be added in the extraction of some components to weaken the oxidation of active components by high-temperature solvent.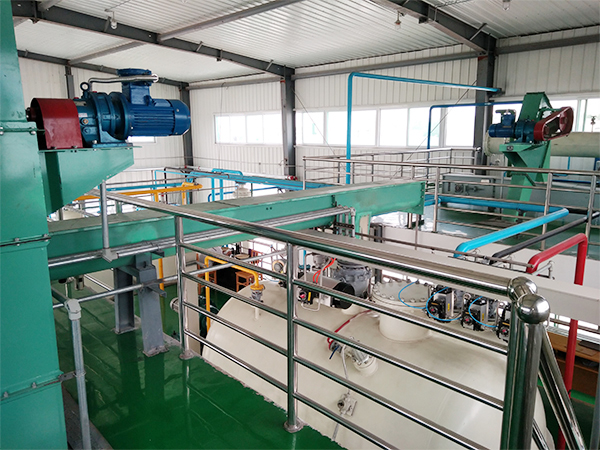 In fact,the subcritical extraction production process emerged on the basis of the supercritical CO2 extraction production process,which improved the application limitations of the supercritical CO2 extraction production process to a greater extent.In the new extraction and separation production process,subcritical extraction production process has been widely used in the extraction field of natural products active components because of its advantages of energy saving,low carbon environmental protection,high productivity,convenient operation process and so on.
Under the corresponding pressure,the material is countercurrent extraction with liquefied subcritical solvent.The solvent in the extraction liquid(liquid phase)is vaporized and separated from the extracted target component to obtain the product.The extracted material evaporates to adsorbed solvent to obtain another product(solid phase).The gasification solvent is liquefied and recycled.
In the whole extraction process,subcritical extraction equipment is basically carried out at room temperature or lower ambient temperature,so it does not damage the heat-sensitive components of materials,which is the great feature of the subcritical extraction production process.When the solvent is vaporized from the material,it needs to absorb heat(latent heat of vaporization),so the corresponding heat should be added to the material when evaporating and dissolving.When the solvent gas is compressed and liquefied,it will release heat(latent heat of liquefaction),and most of the heat can be saved by heat exchange between gasification and liquefied solvent.