Natural pigments are food pigments obtained from natural resources,mainly extracted from animal and plant tissues and microorganisms,among which plant food pigments occupy the majority.Compared with synthetic pigments,they are safe,non-toxic and have no side effects.Many natural pigments contain essential nutrients for human body.Today I want to understand with you the method of capsicum red pigment extraction equipment.I hope it will be helpful.

Natural pigments can be divided into three types according to their sources:plant pigments,such as carotene in carrots and lycopene in tomatoes;Animal pigments,such as heme in muscle,astaxene in shrimp shell,etc.Microbial pigment,such as red koji pigment on the surface of soy bean curd.
Pigments play a very important role in our daily life.For example,food pigments can make food have bright color.In addition to bright color,some pigments also have certain pharmacological effects.Capsicum red pigment extraction machinery equipment as a plant pigment extraction machinery equipment,can quickly extract the pigment contained in different plants.However,in order to extract pigment from plants,in addition to the use of appropriate pigment extraction machinery,sub-critical extraction equipment manufacturers believe that it is also necessary to understand some extraction methods of pigment.
Organic solvent extraction method:compared with water-soluble poor,even insoluble in water fat soluble pigment using organic solvents,such as ethanol,acetone,petroleum ether,ethyl acetate and other extraction.Organic solvent extraction method is suitable for solvent extraction,simple mechanical equipment,simple practical operation,high extraction rate.However,due to the shortcomings of low purity and residual solvent of pigment extracted by organic solvent extraction,its application range is affected.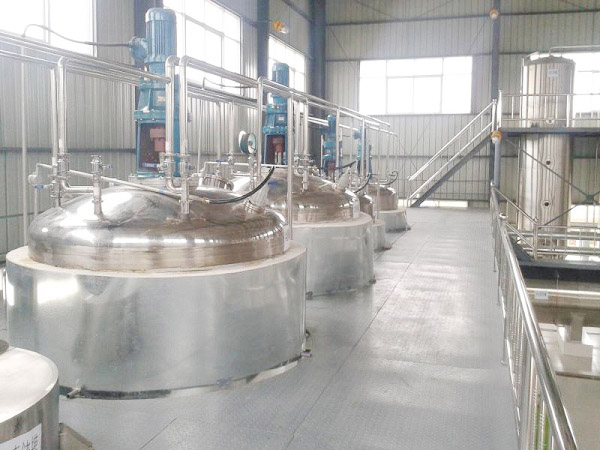 Subcritical low temperature extraction method:is a new material separation,refining technology.The extracted product has no residual solvent,is cheap and easy to obtain,is harmless to human body and environment,and ensures the natural flavor of the extract.It has the advantages of time saving,energy saving and high extraction rate.
Alkali extraction method:mainly use alkali to a variety of biological substances to the effect of extraction.The alkali extraction process consumes a lot of acid and alkali,and the waste liquid is difficult to recover.
Microwave extraction:by heating the solvent in contact with the sample with microwave energy,the desired compound is separated from the sample matrix and entered into the solvent.Microwave extraction has developed rapidly in pigment extraction due to its advantages of short extraction time and high extraction efficiency.
Molecular distillation:is a special liquid-liquid separation technology that enables continuous practical operation in high vacuum.Molecular distillation technology can greatly reduce the separation cost of high boiling point materials,protect the quality of heat sensitive materials,and truly maintain the natural characteristics.Molecular distillation technology is suitable for the separation and purification of high value-added components in crude products,and this kind of separation is difficult to complete by other common separation methods.Molecular distillation technology has special advantages in the preparation of natural pigments.The quality,appearance and yield of the pigments obtained are higher than those of vacuum distillation,which overcomes the defects of traditional separation and extraction methods and will play a huge role in the preparation of natural pigments.