Subcritical cryogenic extraction technology is mainly used in food,medicine,chemistry and other industries.There are also many kinds of sub-critical extraction equipment,such as plant protein equipment,marigold lutein equipment,Chinese herbal medicine component extraction equipment,natural pigment extraction equipment,etc.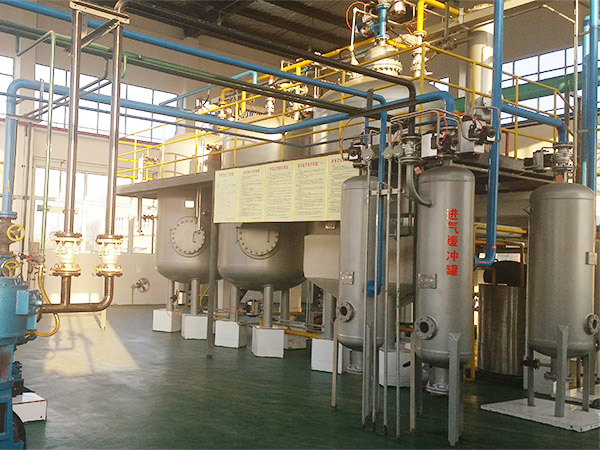 The correct use of the principle of different solubility of substances in different solvents,the effective separation of substances,this is extraction.In fact,low temperature extraction technology also needs a lot of steps,is relatively complex,and more rigorous,especially the product is for us to eat,so it is very important to pay attention to the operation.Low temperature extraction can be adjusted and combined according to the characteristics of raw materials and the requirements of good products,in order to ensure the activity of effective substances,the range of use is very wide.
The advantages of the technology:low temperature leaching,low temperature stripping.
(1)The quality of extracted meal was good,the invariance rate of water-soluble protein was greater than 95%,the residual oil was less than 1%,and the residual solution was less than 50ppm;
(2)low material consumption,less than 6kg per ton;
(3)Do not need steam,only 90℃hot water can,compared with no.6 solvent,can save 70%heat energy;
(4)No"three wastes pollution"in the production process;
(5)The extracted oil was light in color,low in lecithin content,and the residue dissolved in the oil was 1ppm;
(6)The heat sensitive substances in meal and oil are almost not destroyed,which is an ideal process for valuable oil extraction;
(7)Small investment and low production process cost(relative to co2 equipment);
(8)The extraction solvent is widely available and the price is relatively low.The solvent is available in oil and gas fields and oil refineries,and the price is affordable.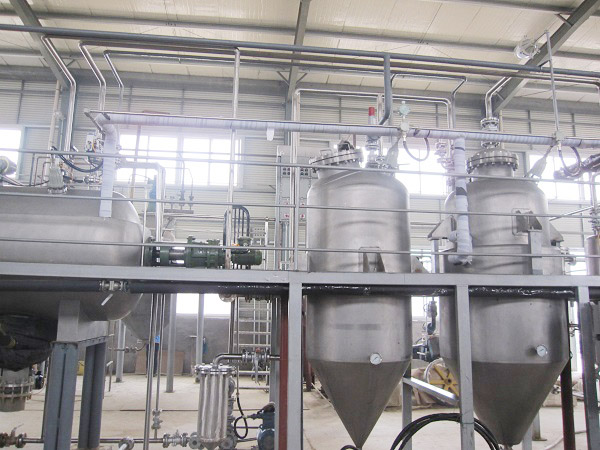 Extraction is an important process in the deep processing of natural products,which is completed by extraction equipment.Extraction equipment has great influence on extraction quality,extraction rate and production efficiency.Practical advantages of Henan sub-critical extraction equipment:
1.Good adaptability,suitable for extraction of different materials;
2.Resource saving,security and stability;Simple structure,convenient and quick operation;
3.Fast extraction speed,full extraction of effective substances,reduce the waste of material resources;
4.Low extraction temperature,especially for heat-sensitive materials,can significantly reduce the destruction of effective substances;
5.Good continuity of production process,which should be suitable for modern large-scale continuous production process;
6.Compared with supercritical extraction technology,the investment is less,the production process cost is lower,and it is easy to achieve large-scale production;
7.Less solvent consumption,small liquid extraction coefficient,high concentration of leaching liquid,saving solvent,saving the production cost of the next process.
With the increasing number of analysis objects,it is more difficult to separate and test some more complex substances.If the correct pretreatment method is not adopted,it will directly lead to qualitative and quantitative errors,and at the same time,it will shorten the service life of equipment,as well as some unexpected serious consequences.It is with the emergence of these problems,while trying to overcome these problems,it also further promotes the continuous improvement and innovation of extraction technology.Thus,the extraction technology is more in line with social needs and provides customers with more comprehensive services.