Advantages and application fields of no.4 solvent
时间:2021-12-03 09:34:52
点击:1040 次
来源:河南亚临界机械装备有限公司
Subcritical butane iv solvent low temperature extraction equipment can maintain the original material of various effective components,the whole extraction process can also be carried out at room temperature,so it will not cause damage to the heat sensitive components in the material.Subcritical cryogenic extraction equipment is widely used in recent years,which promotes the production efficiency of precious oil and pigment industry.So what fields can Henan sub-critical extraction equipment be used in?

First of all,understand the advantages of subcritical low-temperature extraction equipment:
1,low temperature extraction equipment has the advantages of small footprint,complete sets,convenient operation and so on.It is especially suitable for multi-product production mode.
2.From the perspective of structure,low-temperature extraction equipment is equipped with vacuum pump,filter,sub-critical low-temperature extraction tank,compressor,solvent storage tank,solvent evaporation system,solvent recovery system and so on.
3.Low temperature extraction equipment adopts the structure of heat source to make full use of heat and save energy.
4,countercurrent extraction,to maximize the extraction of lipid soluble components in the material.
5,low temperature extraction equipment is mainly suitable for plant protein,animal protein,functional plant oil,fat soluble pigment,plant spices essential oil resin,etc.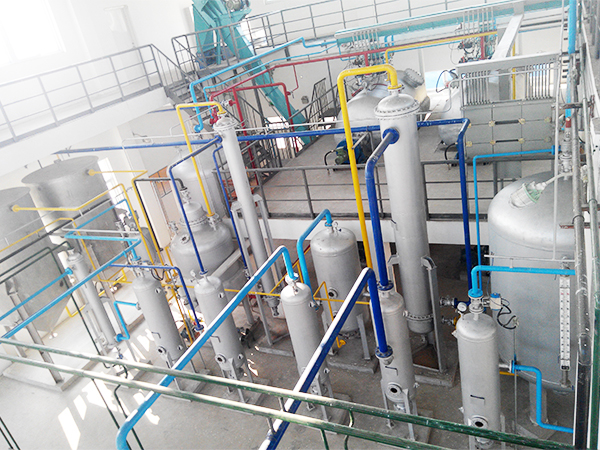 The advantages of cryogenic extraction equipment are also why it is popular.Here's how they can be used:
1.Use in the production and processing of plant pigment extraction principle:marigold xanthophylls oil,capsicum pigment,etc.
Subcritical low temperature extraction equipment mainly uses subcritical propane and butane as extraction solvents.
2.Use in the production and processing of precious oil
Traditional food production and processing is mainly using n-hexane extraction technology,many precious plant oils of the active ingredient in n-hexane have been destroyed by the high temperature desolventizing when heated,and using the principle of subcritical butane extraction technology,not only effectively ensure the oil extraction principle of the heat sensitive components not to undermine,also ensure the composition such as plant protein invariance in the meal,Make full use of the value of the product.
3.Use in the extraction,production and processing of functional and medicinal plants
There are many kinds of raw materials in this field,mainly extracting fat soluble components.
Henan Subcritical butane iv solvent extraction equipment has a wide range of applications and obvious advantages,hope to help you.For more information about low-temperature extraction equipment,please contact us at any time.