Rice bran is the surface layer attached to brown rice after husking,which is composed of rice embryo,exocarp,mesocarp,crosslinking layer,seed coat and aleurone cover layer.Rice bran is not only rich in oil,but also contains a lot of nutrients.Next,let's understand the extraction process of rice bran by subcritical extraction equipment:
  The bran yield from rice processing is 6%~20%.According to the China Cereals and Oils Association,the total output of rice bran in China was 33 million tons in 2014.Rice bran has the same oil content as soybean,so it is a very valuable oil resource.In recent years,rice bran oil(also known as rice oil)has been put into the market on a large scale.Rice bran is rich in content,such as glutamine,phytosterol,vitamin A,thiamine B1,riboflavin B2,nicotinic acid,inositol pantothenate,folic acid,vitamin B12,vitamin E,etc.In addition,it is rich in magnesium,phosphorus,calcium,zinc,iron,iodine and other mineral elements.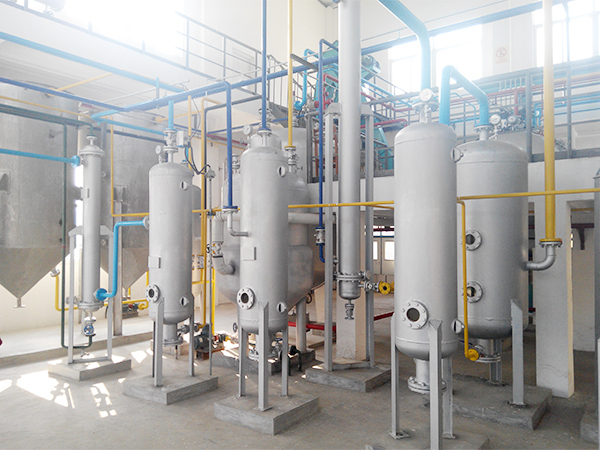 Main components of rice bran are shown in the table below
  Extraction process of rice bran oil by subcritical technology:
  Rice bran-cleaning-drying-puffing or granulating-subcritical extraction-rice bran oil refining-rice bran oil
  1.1 Pretreatment process
  Particle size is very fine,because rice bran powder,contains a lot of starch,sugar,lipid,colloid and phytin hydrophilic oleophobic materials,such as bulk density is small,solvents is not easy to penetrate,mixed oil and meal not easy separation at the same time,making it difficult to process,extraction is difficult,so must be conducted before the extraction of rice bran extrusion granulation,or make the rice bran is good for extraction of exterior structure.
  When rice derice bran is processed,the fat decomposition enzyme in rice bran is easy to decompose rice bran fat,which increases the price of rice bran acid and is not conducive to rice bran oil processing.Therefore,the rice bran used for oil production must be fresh rice bran or rice bran that has been heated in a timely manner to inactivate lipolytic enzymes.A better way is to extrude the fresh rice bran through an extruder for dry extruding.Under the effect of instantaneous high temperature,the lipolytic enzyme in rice bran was passivated,and the water content in rice bran was decreased and the appearance structure beneficial to extraction was formed.The bulk density of rice bran increased from 360kg/m3 to 500kg/m3.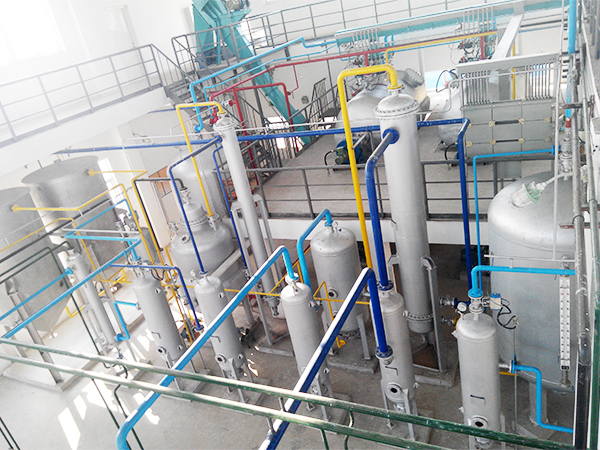 1.2 Subcritical cryogenic extraction equipment
  The extraction solvent was butane,and four counter-current extraction were carried out at room temperature.
  1.3 Refining of rice bran oil
  Generally,the acid value of rice bran crude oil is relatively high,most of which is 8-20mg/g,and some aged rice bran oleic acid value is above 30mg/g,and the wax content is 2-5%.The refining process of rice bran crude oil is different from other edible oil because of its own characteristics.In order to produce qualified first-grade oil and reduce production cost,physical refining process is suitable for traditional alkali refining process.